This is a sampling of some of my recordings of commercial music (Film, TV, Radio, Live Performances) that I wrote and performed using synthesizers and samplers to play the parts. These are created by playing and recording one track at a time using MIDI and multitrack audio recorders. As you will hear I have an eclectic musical style. You can also hear more music on the Hurricane Creek Band page.
Film & Television Cues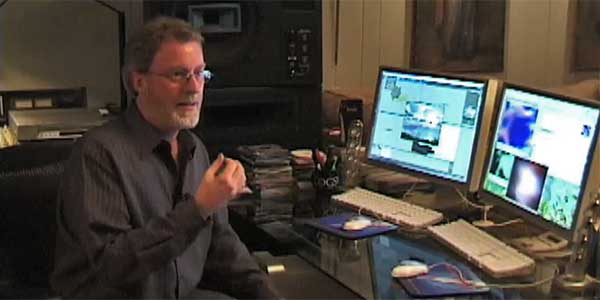 Back To Back ~ This Is Real
Tom and I started this duo in the fall of 1984 and were based out of Boston. It was a great concept for a band - Tom and I both sang, he played the sax and I played the trombone, and we were the only duo anywhere with a horn section! I did all of the MIDI sequencing and was the backup band. We were together for over 5 years and had a great time together, and were very successful. We also managed to put out a cassette of our music in 1987 which sold well and got the duo some regional airplay. These were all sequenced on an old Roland sequencer and used an Oberheim DMX for drum sounds, Yamaha FM synths, Ensoniq samplers, and Roland analog bass synths. Here are a few tunes from that duo.
"You And Me" - MP3
Vocals by Tom Pittman & Steve Johannessen
© 1987 Johannessen & Pittman, Rude Boys Music, ASCAP



"Peace Of Mind" - MP3
Vocals by Tom Pittman & Steve Johannessen
© 1987 Steven Johannessen, Rude Boys Music, ASCAP



"This Is Real" - MP3
Vocals by Tom Pittman & Steve Johannessen
© 1987 Johannessen & Pittman, Rude Boys Music, ASCAP