"Welcome to the Middle Of Nowhere, my home on the web since 1996. My name is Steven Johannessen. I am a visual music artist and this is my playground and gallery. Here you can see and hear much of the visual music and art work I am creating, and get downloads of my music and videos. Here you will see digital 3D art and hear synthesizer compositions put together in new ways."
"This entire site - images, music, web coding, quirks, and everything you see here are all created and composed by me in my studio here in the mountains - directly from my imagination to yours."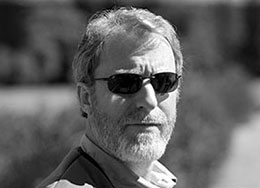 "Please take a few moments and have a look at the MiddleOfNowhere gallery, and explore the different areas of this site. Check out my antique radio hobby and 1920's radio collection. I hope you enjoy experiencing this site as much as I enjoy sharing it!"
Steven Johannessen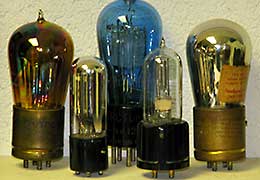 The Johannessen Antique Radio Collection
"I am an avid antique radio collector and have decided it is time to show my collection to others who enjoy the same hobby. I have been collecting since 1997 when I bought my first old radio, a beautiful Zenith console from 1936. My specialty is radios from the 1920's. I like to find them, fix them up and get them to work. Find out more in the Radios page."
Go To The Radios Page
Steve Sings The Classics!
After way too much fun time in the recording studio my new demo "All The Right Reasons" is available now! The music of Frank Sinatra, Tony Bennet and more comes alive!
More Info
Visit the Classics Website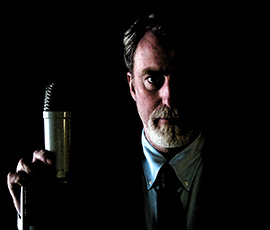 Video Interview With Steven Johannessen
Meet the artist in his most recent interview, and learn more about this exciting new art form as Steven explains where this creative adventure is taking him! You will see and hear examples of the visual music compositions on his DVD "Line Of Sight" and some of the as yet unreleased work he is doing in the studio now.
Watch the Video (MP4 video - 200MB)



Gallery Exhibition Features Digital Landscapes
"A while back I had a two week exhibit titled "The Middle Of Nowhere" at The Bascom Center For Visual Arts in Highlands, NC. In this exhibit were 24 canvases on display, a Visual Music exhibit on big screen TV to show the animations and compositions, and a lecture for those interested in how this is created. Images from this show and much more are shown here."
Visit The Visual Music Gallery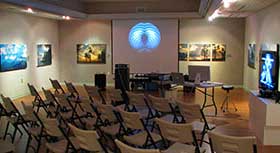 Visit the Art Gallery to see some of the artwork Steven has created. Go to the Visual Music Gallery to experience a new art form with visual music.
Visit The Art Gallery
The Latest Music From My Home Studio
This is a little jam tune using loops from the Apple Logic program and some added vocals and keyboard lead parts.
Check Out My Latest Song (MP3)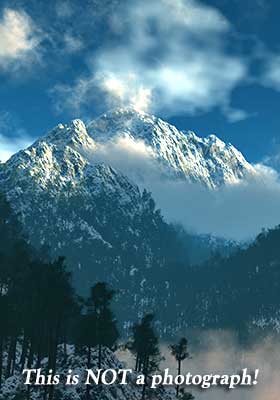 Coming Soon! The Nowhere Gallery Store
The online store will be set up after receiving requests for information on the giclees for sale. The store is designed to allow you to choose the image and size for your needs. You can also purchase DVD and CD's of the music.
Photos With Other Artists
For a time, Steven was busy flying around the US meeting and working in the studio with many fine artists like Ray Charles and Stevie Wonder. Here he shares some of his photos and stories with us.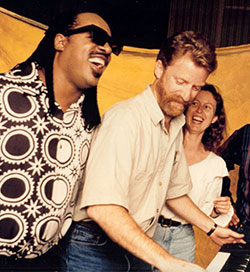 Go To The Artist Photo Gallery